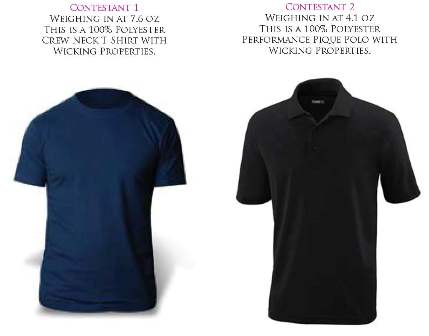 We asked our TEST PILOTS to check out two different Performance Shirts.
With all the competition in performance shirt fabric;
We asked our Test Pilots to test out two different performance shirts & let us know which shirt in the end deserves the title!
Contestant #1: Aptly named "Performance T-Shirt", is a 7.6 oz 100% polyester jersey knit tee with AquaFX Wicking properties. It also features a freshcare anti-microbial treatment.
Contestant #2: Nicknamed "The Origin", is a 4.1 oz 100% polyester pique polo with moisture wicking, antimicrobial, and UV protection performance.
Let's see what our TEST pilots had to say after putting it to use for 2 weeks… and which shirt is the winner!